This is your place to find out what Council has to offer in our arts, culture, heritage and entertainment venues across the City of Logan.
Our key venues showcase and celebrate the amazing talent and stories of Logan and invite you to share it with friends, family and communities. Programs and activities inspire to connect, have fun, learn and grow.
Our programs include visual and performing arts, exhibitions and displays, and community events. Discover what's on.
Keep up to date with opportunities for artists.
Click through below to explore our key venues around Logan.
Our vision is for a community that celebrates its creativity and diversity through arts, culture and heritage. To support this, we've developed a plan. Find out more here.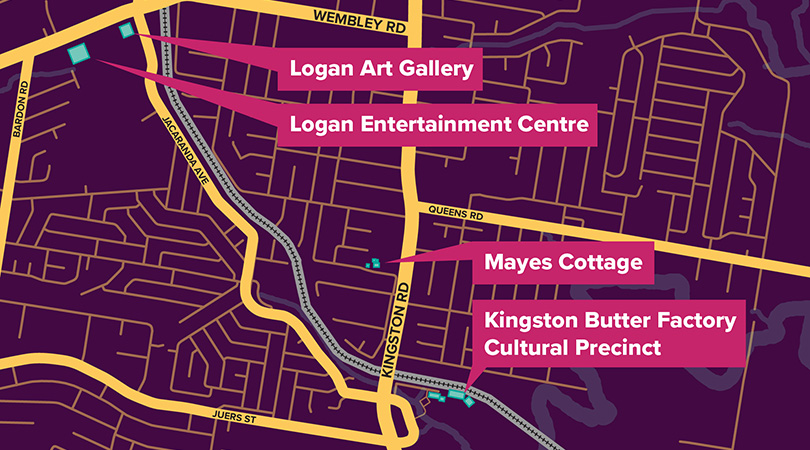 Logan City Council respectfully acknowledges the Traditional Custodians of the lands across the City of Logan. We extend that respect to the Elders, past, present and emerging for they hold the memories, traditions, cultures and hopes of Australia's First Peoples.