Children's school holiday workshop: Coral sculpture with artist Nadine Schmoll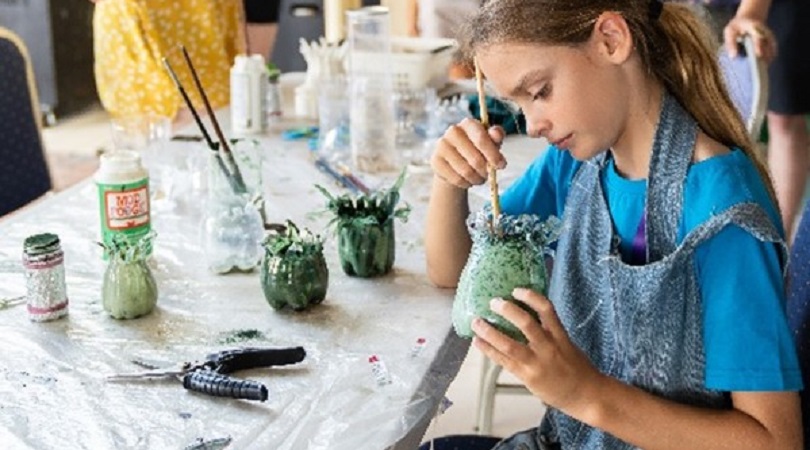 Fuse art and science in this community art project with artist educator Nadine Schmoll. Discover how to create a coral sculpture by repurposing natural and waste materials, including plastic bottles and edible algae. Explore techniques such as sculpting with heat and painting with natural pigment. Make artwork to take home and to add to the collaborative installation in the exhibition A Coral Community on display in the Young Peoples Gallery.
This project is supported by the Regional Arts Development Fund, a partnership between the Queensland Government and Logan City Council to support local arts and culture in regional Queensland.


Times
Wednesday 20 Dec 2023, 10:00AM
Wednesday 20 Dec 2023, 01:00PM
Subscribe to our newsletter to stay in the loop