Presented by KBF and Arc Circus
It's a magical buzzy adventure! Queen Bee and Worker Bee are here for a new circus and physical theatre show for children and families incorporating a kaleidoscope of acrobatics, dance, magic, and live music. The bees are in a sticky situation, but some new friends and new tricks might help them get unstuck. Join the bees on their magical adventure and be amazed by their super strength, glow-in-the-dark escapades, acrobatic skills, groovy dance moves, and giant new friends.
From the team that brought you 'A Bee Story', this brand-new show explores new themes around sustainability (pollination!), teamwork, and community spirit. The show was co-created by performer Robbie Curtis (Circa, Cirque du Soleil, Circus Oz, Australian Ballet), and performer Lizzie McRae (A Bee Story, Living Sculptures: How the birds got their colours"), and was commissioned by Home of the Arts on the Gold Coast and supported by Queensland and Gold Coast Council.
Circus Workshop
Join us for a BEE-dazzling circus and dance workshop led by highly qualified Circus artists. Learn some basic circus skills and the re-create moments from the show with a dance number to turn you into a pollinating dancing bee.  The workshop is supported by KRANK. Bookings are just $4 and will be available via the KRANK holiday program in March.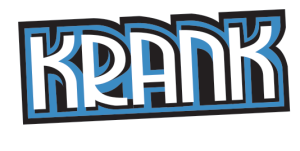 Ticket Terms
Times
Thursday 04 Apr 2024, 10:00AM
45 mins (No interval)
Doors open 9.30am
Audience
Children and their families.
Subscribe to our newsletter to stay in the loop