KBF Cultural Precinct presents The Crossing by The Farm. With support from My Choice Matters mentorship program.
Kayah, a young man with Down Syndrome, uses dance to express the way he sees the world and the way the world sees him. With the support of his mentor, Gavin, Kayah wants to say
he is strong, he is masculine, and he is sexual. He also wants people to know he is vulnerable and "not always happy".
The Crossing examines the unique bond that exists between these two men and the way it has been forged through the language of dance and improvisation. It has been created by
Kayah and Gavin to reflect their common interests and their differences. Together they have created a space where they can dance, laugh, wrestle, die and be reborn, become monsters,
connect and collide and ultimately negotiate their mutual desire to communicate with each other and everyone else.
"I would like to dance solo, in duets, as part of a company, to choreograph and to teach. I would like to dance in costumes, and in my undies."
Kayah Guenther
What's behind you?
This workshop will investigate why you dance, what you have to say, how you say it and how to communicate and exchange energy with another.  Based on ideas from The Crossing, the workshop is led by Gavin Webber and Kaya Guenther.
Schools Only performance 11 am – see our Education Page for more details.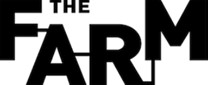 Ticket Terms
Times
Thursday 24 Mar 2022, 07:00PM
50 mins
Doors open 6.30pm
Audience
12+ that are interested in and support mixed ability arts and artists