All Logan Arts venues operate to keep our guests safe and adhere to all current Queensland Health Directives.
Where restrictions apply to the number of people who can be in areas at any given time, this information is clearly displayed at the venues.
Please follow Queensland Health advice on mask-wearing.
We have hand sanitiser and social distancing reminders around our venues for your convenience.
COVID-safe Plans
Our venues operate under the COVID Safe Checklist: Restricted Businesses.
Our top priority is the health and safety of our patrons, volunteers and staff.
Thank you in advance for your patience and understanding.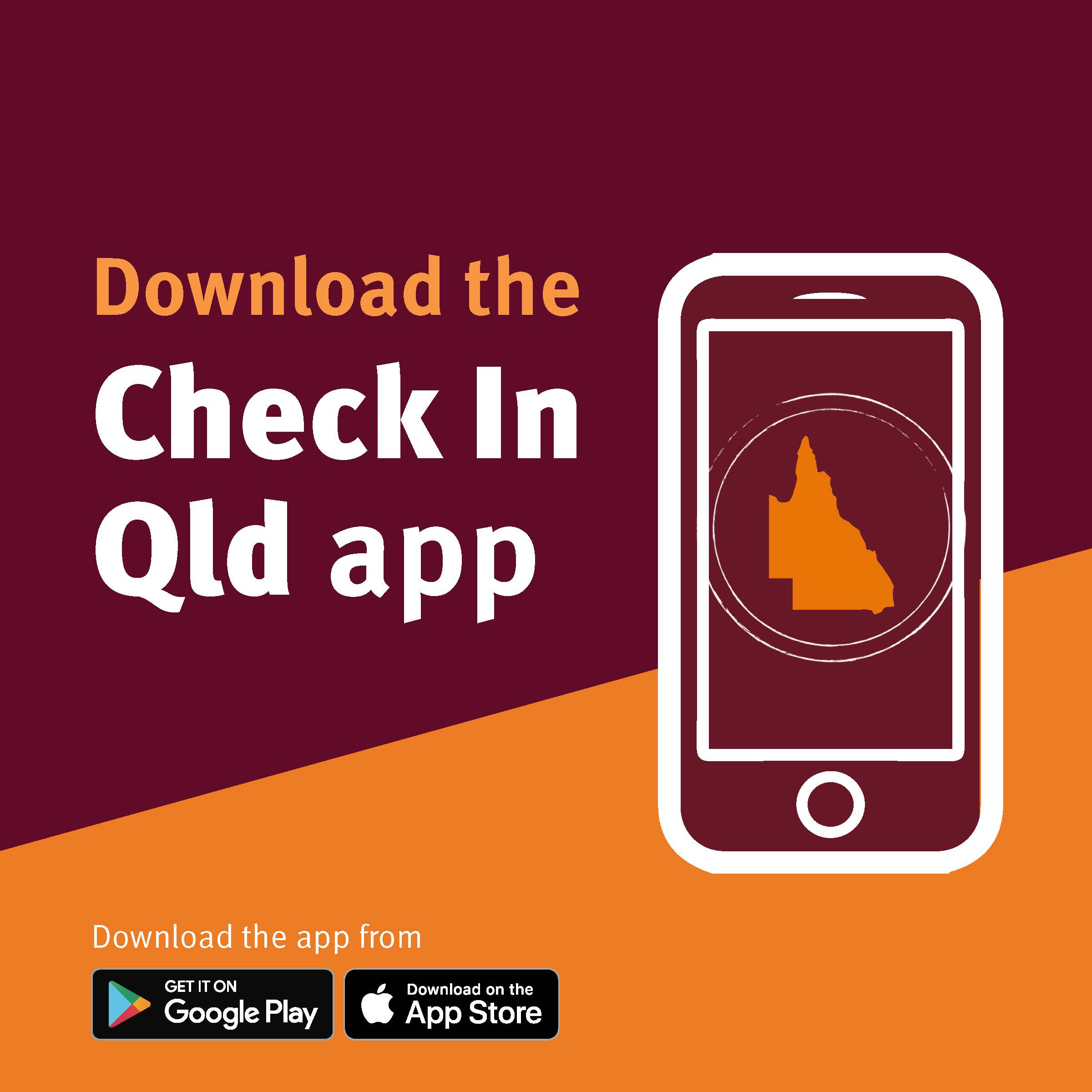 Check in Qld app
We also collect information from visitors in line with Queensland Government's directives.
Logan Entertainment Centre, Kingston Butter Factory Cultural Precinct, Logan Art Gallery and Mayes Cottage use the Check in Qld app.
Remember to check in when visiting our venue using the Check In Qld app to help keep you COVID safe the next time you visit.
All you need to do is:
download the Check In Qld app
enter your details once
open the app when you next visit us
select Check in Now and hover your smartphone over our QR code.
Using this digital check-in means your details are stored securely by the Queensland Government for fast COVID-19 contact tracing if needed.
If you do not have the app or do not have a smartphone, our on-site teams will be happy to help check you in.
COVID-19 vaccination clinic at Logan Entertainment Centre
A community-based COVID-19 Vaccination Centre is currently being held at Logan Entertainment Centre. It is open seven days a week.
Please note that Logan City Council and Logan Entertainment Centre are not involved in the management of the Vaccination Clinic. All questions should be directed to 134 COVID (13 42 68).
Who can access the vaccine?
To find out if you are eligible, visit the Queensland Health website.
Are walk-ins accepted?
Currently, walk-ups are accepted Sundays and Mondays. Up-to-date information can be found on the www.vaccinebookings.health.qld.gov.au website.
How do I book my vaccine?
To make an appointment, phone 134 COVID (13 42 68) or go to www.vaccinebookings.health.qld.gov.au
What to bring to your appointment:
– Booking confirmation
– Identification (Drivers licence)
– Medicare card
– A mask (if required under current restrictions)
Is parking available?
There will be onsite parking available in the LEC carpark closest to Wembley Road. There will be traffic management in place to ensure safe traffic flow within the immediate surroundings.
How do I find my nearest COVID-19 vaccination centre?
A list of locations offering the vaccine can be found here.
Please remember to check-in using the Check-In QLD app.
If you are unwell, please go to your nearest COVID testing centre.