We're proudly accessible.
Our venues provide a range of facilities that enable visitors of varying abilities to attend performances, events and exhibitions.
With advance notice we can accommodate a range of individual needs. To ensure the best experience, please notify staff of any individual needs at time of booking or planning a visit.
Patrons accompanied by guide, hearing and assistance dogs are welcome at our venues. We ask that all dogs wear their working vest identifying their assistance roles.
If you are visiting a ticketed performance with a support dog, please advise Box Office staff of your requirements when booking.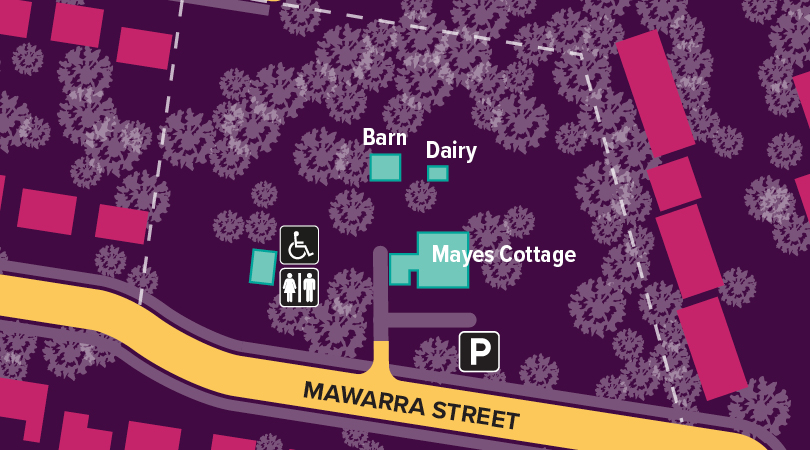 Visiting Mayes Cottage
Mayes Cottage is set on flat grounds that can be navigated by people of varying abilities. The site had accessible toilet facilities. Parking is available on a large flat area, offering access to the Cottage and surrounding areas.
Please note that the main building of Mayes Cottage is not accessible by wheelchair, however the grounds of the Cottage can be accessed by persons of all abilities.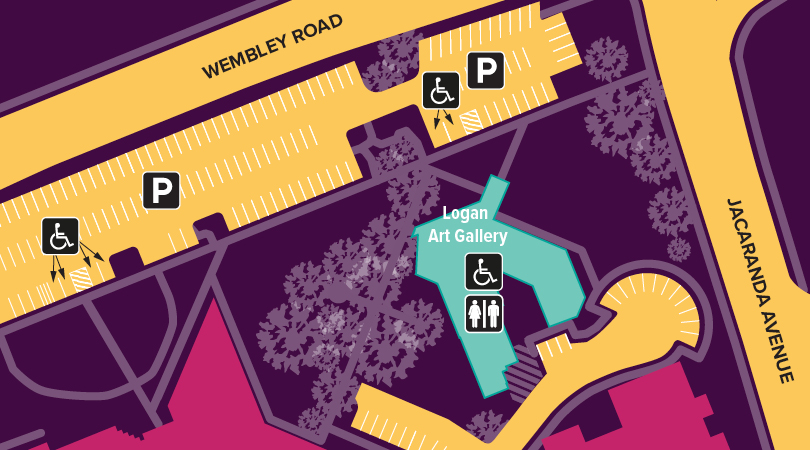 Visiting Logan Art Gallery
Logan Art Gallery is accessible from three designated parking bays (entrance off Wembley Road).
Accessible toilets and baby change facilities can be found off the main foyer.
Information and services are available in a range of formats.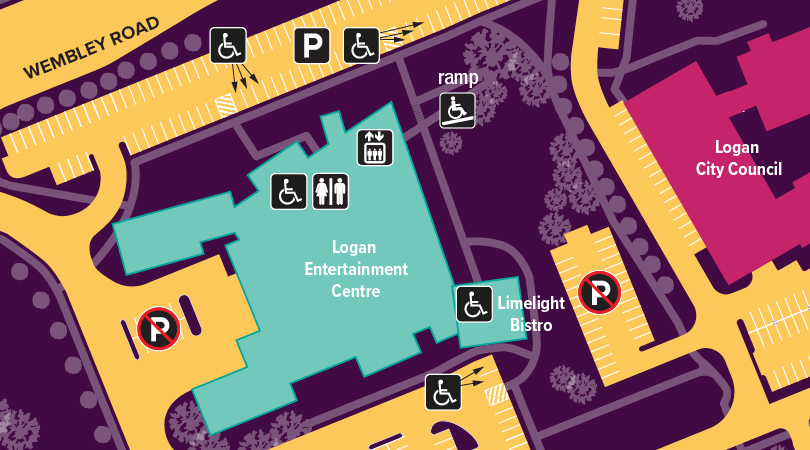 Visiting Logan Entertainment Centre
Wheelchair accessible toilets with baby change table facilities are located in the foyer on the ground floor of LEC.
Disability parking is available in the front and rear car parks.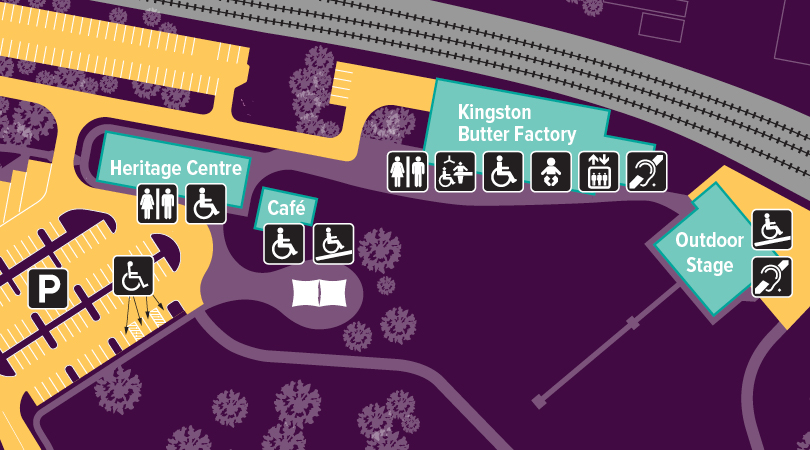 Visiting Kingston Butter Factory Cultural Precinct
Disability parking is available in the main carpark with flat access to and around the Precinct.
A Hush Room on the mezzanine level of the Kingston Butter Factory building provides a soundproof area with direct viewing to the Butterbox Theatre. This accessible space caters for patrons with small children or special needs.
KBF Cultural Precinct's 'Changing Places' facility is located in the foyer on the ground floor of the Kingston Butter Factory building. With larger-than-standard accessible toilets, an adult-sized changing table, ceiling hoist, a peninsular toilet, privacy screen and additional circulation space it is designed to meet the various needs of people with complex disabilities.
The precinct and Butterbox Theatre are accessible via Kingston Station. View this video to see how easy it is to access the theatre by wheelchair from the train station.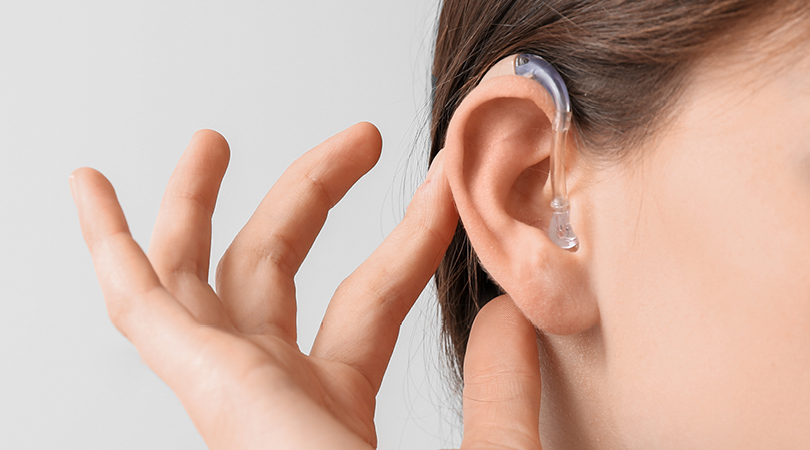 Attending Performances – KBF Cultural Precinct and Logan Entertainment Centre
Wheelchair seating
Kingston Butter Factory Cultural Precinct and Logan Entertainment Centre have wheelchair accessible seating in all performances spaces. If attending a ticketed event at either venue with an accessibility seating requirement please speak with our friendly Box Office team when purchasing to ensure suitable provisions are made for both you and any guests you are visiting with.
Companion Card
Our venues are affiliated with the Queensland Government Companion Card program. We accept the use of Companion Cards for carers of people with a disability for many of our programmed events.
Companion Card holders receive a second 'companion' ticket at no charge. Access is available when presented or mentioned during purchase of a ticket. The cardholder must provide their Companion Card details and present the valid ID card to receive their (free) ticket/s. Collections will be from the venue Box Office.
Hearing Assistance
Hearing assistance technologies are available at our venues. Please contact the venue Box Office staff when booking to ensure the right system is available and ready for you when you arrive.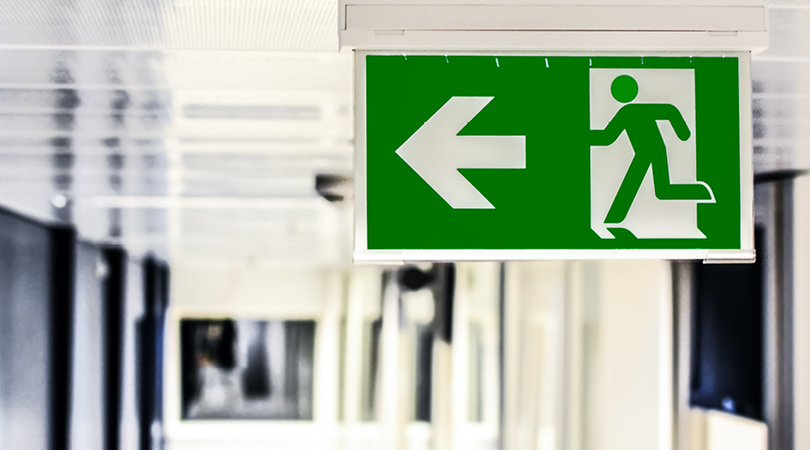 Evacuation
We have visual and audible evacuation procedures at our venues. The correct evacuation procedures are in place to ensure the quick and safe evacuation of any patron, including patrons with a disability, in the event of an emergency.