Regional Arts Development Fund
Do you need some funding for your creative arts project?
Logan City Council and Arts Queensland want to support your talent and creative development with grants of up to $8,000 per project.
Known as the Regional Arts Development Fund or RADF, grants are available for all art forms including dance, music, design, new media, visual arts, writing, theatre, performing arts, museum and cultural heritage.
Your application should fit within one of these categories:
Skills development
Cultural tourism / creative projects
Regional partnerships
Application timeframes
RADF round 52 opens Saturday 7 October for projects commencing after 8 January 2024.
Applications close at 2.00pm, Thursday 2 November.  Late applications will not be accepted.
For further information and to start your application visit Regional Arts Development Fund – Logan City Council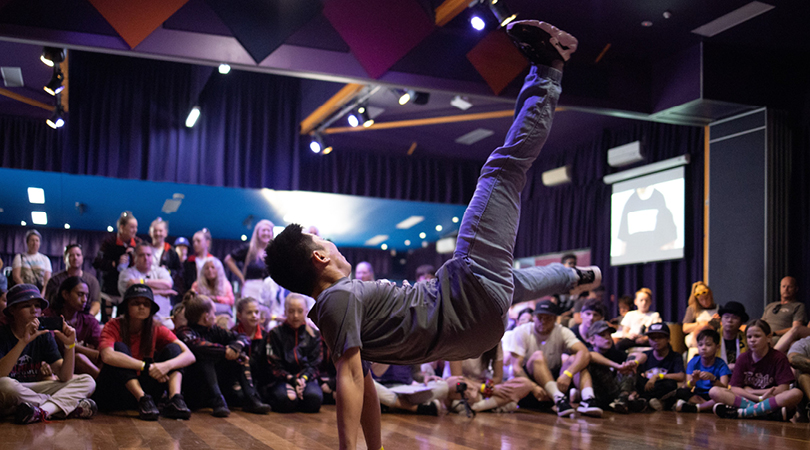 Contact the RADF Liaison Officer before you apply
Our RADF Liaison Officer is available to discuss your creative project before you start your application form.
They can be contacted at radf@logan.qld.gov.au or 3412 5426.
Successful applicants
Round 50 successful RADF applicants are:
Park Ridge Connect Inc for local artists to develop photo stories about Logan West's history for the publication of a book later this year.
Musician Amy Ryan to record her second EP which will be launched at Butterbox Beats on July 21, supported by City of Logan's Open Season Band.
Ethnic Broadcasting Association QLD Ltd (Radio 4EB) for the 4K WAVE skills development project for culturally and linguistically diverse young people from Logan to develop skills in broadcasting, podcasting, journalism, music, spoken word and storytelling.
Sally Terare to bring First Nations culture to children in new educational ways through acting, song, dance and art.
Queensland Writers Centre and City of Logan writer Sandra Makaresz for the YOUmanity storytelling project pilot which will publish stories of survival and resilience from a year marked by disruptions that impacted youth mental health.
InterLace Oceania for an exhibition of contemporary lace at Logan Art Gallery from March 17 to April 29, featuring a number of public programs.
John Rodriquez for professional tuition to develop his music writing, piano technique and accompaniment skills, and teach uplifting songs to improve participants' mental health.
Sheida Vazir-Zadeh to produce a series of short stories depicting everyday gender discrimination experienced by three generations of Iranian women in her family.
Round 51 successful RADF applicants are:
Cleon Barraclough for the composition of original music in collaboration with his band Wild Places and two Logan-based cultural choirs and percussion groups.
Belinda Topan for a mentorship from the Queensland Writers Centre to develop her skills and assist with finalising her fourth book.
Nadine Schmoll for local arts and science-based children's workshops leading up to The Living Together exhibition at Logan Art Gallery between Friday, December 1, 2023 and Saturday, January 20, 2024.
District Studios XCHANGE for creative development workshops for 7 City of Logan creatives and cultural producers.
Ged Maybury to stage an excerpt teaser and create a professional showreel for cast members, whilst attracting future funding and stakeholders for the full-scale stage production of Edgetown in September 2023.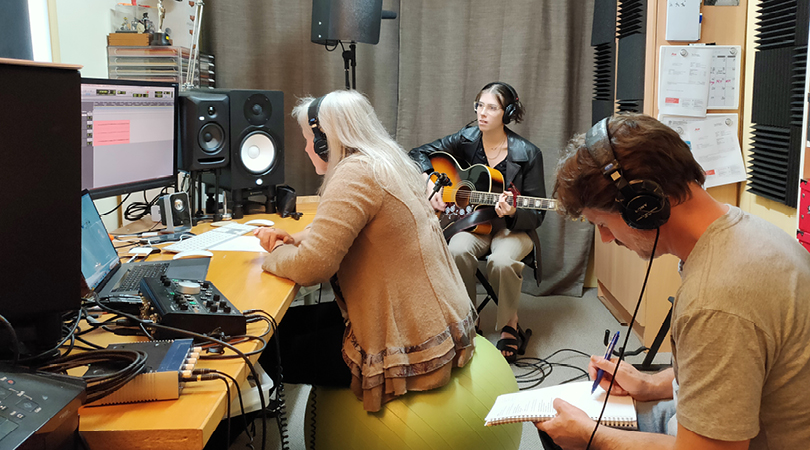 Enriching our community
Your success enriches our community with soul, culture, entertainment and creativity. We're excited and inspired by your courage, talent and commitment and we encourage you to dream big.
Apply for grant funding and never ever give up.