Logan Art Gallery
Group bookings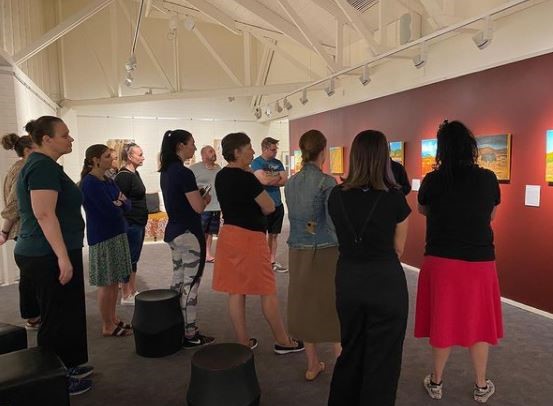 We look forward to welcoming your group to Logan Arts Gallery.
If you're bringing a large group to the gallery, please call or complete the form below. We will confirm your visit time.
Our staff can provide free tours to interested groups if you book at least a week before your visit. Your group can also book practical activities to further enhance the visit.
Group bookings from schools, community or social groups are most welcome. We welcome any age or level of ability.
Session times and length of sessions can be tailored to suit your needs.
We can arrange group after-school activities. School holiday workshops are part of our regular programming.
Practical workshop sessions cover a variety of themes. All workshops are free, but bookings are essential.
Thank you.
Subscribe to our newsletter to stay in the loop