Be involved
Public art and heritage trails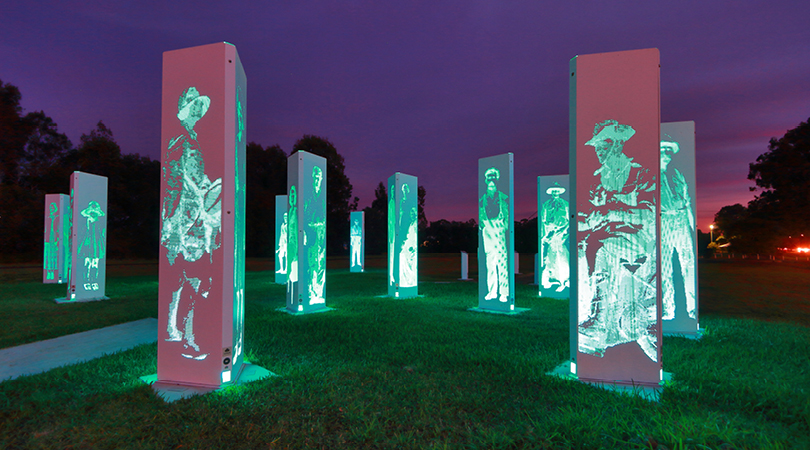 Logan has a growing collection of public artworks throughout the city. Public artworks are commissioned to improve the city's appearance, encourage discussion and debate about who we are, and increase pride in the City of Logan.
Public art opportunity
There are currently no public art opportunities available.
Please check this site regularly as public art opportunities are listed here.
Public art and heritage trails
To find out more about our arts, culture and heritage trails, please download the brochures below.
Logan Village to Beenleigh (PDF 5.5 MB)
Greenbank to Veresdale (PDF 5.1 MB)
Logan Central to Kingston (PDF 2.3 MB)
Underwood to Eagleby (PDF 2.5 MB)
Browns Plains to Meadowbrook (PDF 3.2 MB)
What does public art do?
Public art can:
enhance the sense of place of Logan's public spaces
bring the arts into our everyday lives for everyone to enjoy
raise awareness that Logan is a place of artistic innovation
provide employment for Logan's artists, craftsworkers and designers
celebrate Logan's cultural diversity and heritage
increase people's appreciation of public spaces
encourage discussion and debate within the community
enhance the sense of ownership, pride and cultural identity
help Logan to be recognised for its vitality, liveability and cultural distinctiveness.
Subscribe to our newsletter to stay in the loop