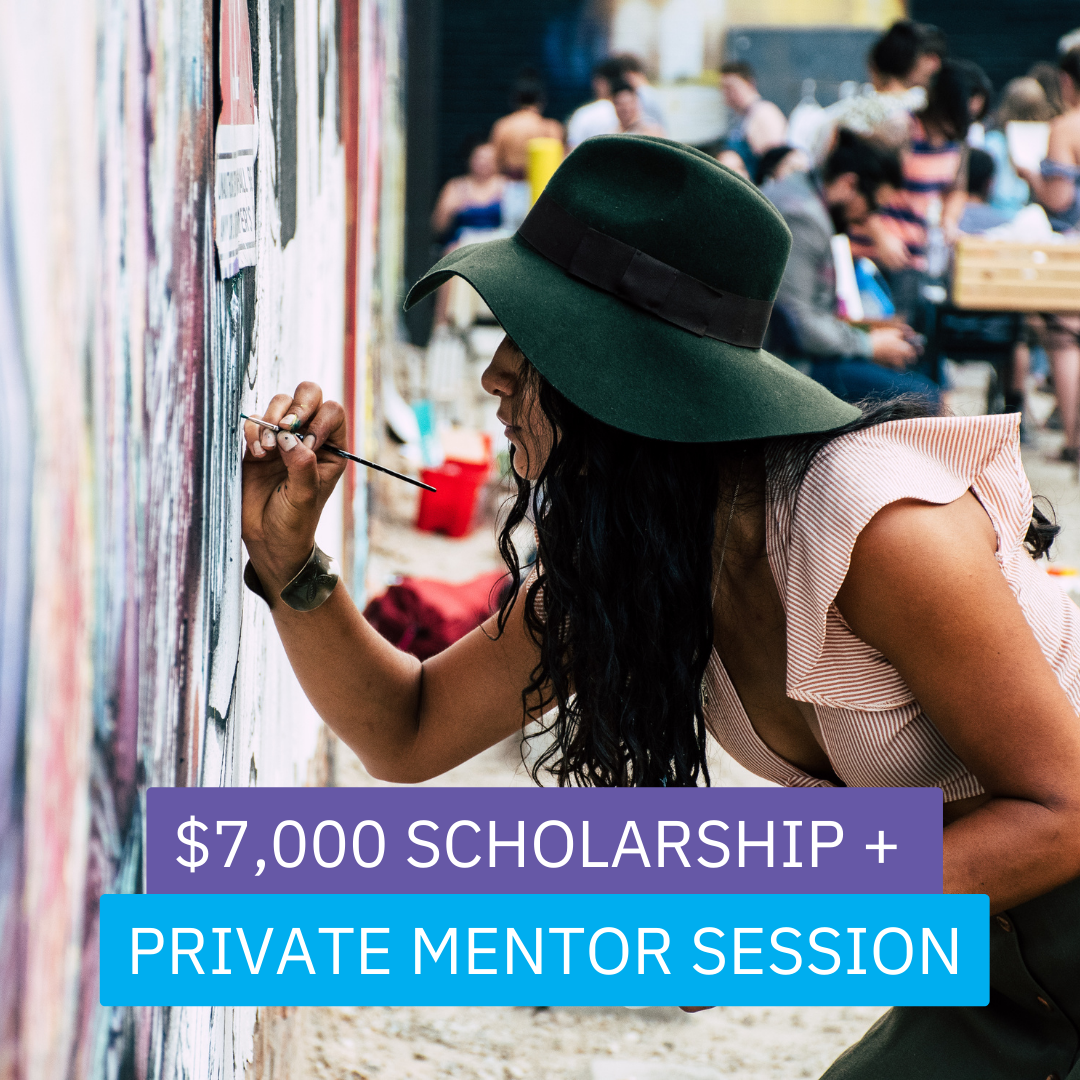 2024 Scholarship Applications: Now Closed
The Scholarship is being established in memory of Robyn Daw (1958–2022), well-respected artist, educator, writer and arts manager, by the Friend Family in partnership with Logan City Council.
For the last decade before her passing, Robyn Daw was Creative Industries Program Leader at Logan City Council. Robyn's creative practice spanned many decades and was recognised when she was posthumously awarded a Gallery and Museum Achievement Award (GAMAA) for her lifetime achievements.
Robyn's partner, artist Ian Friend, with son Dexter are generously donating funding over 5 years. Every dollar of the scholarship funding from the Friend Family will go directly to young local artists participating in this program.
The Scholarship aims to support young artists in the City of Logan whose practices relate to their cultural background/s, through professional development, exhibition exposure and financial assistance.
Logan City Council is calling for artists to apply if you;
Draw on your cultural background/s within your arts practice.
You reside in the City of Logan.
Are 18-30 years of age.
Create an artwork of any form including but not limited to ceramics, drawing, painting, printmaking, sculpture, textiles, glass, photography, video, multimedia, new technologies, suitable for exhibition in a public gallery.
Up to 8 applicants will be shortlisted to prepare work to exhibit at Logan Art Galley 26th April to 1st June 2024 and participate in a funded 4-day artist professional development and workshop program in March 2024. An artist fee of $425 will be provided to each shortlisted participant. On completion of the program and exhibit installation, one participant will be awarded the Scholarship Fee of $7000 and a session of private mentorship.
Aboriginal and Torres Strait Islander artists are encouraged to apply.
Professional Development Details
Facilitated by Dr Kellie O'Dempsey The Path is both a workshop and mentorship that guides artists through concept and production development of a body of work. The program includes 4 days of intensive workshops with individual consultations and critiques. Processes and frameworks are established where artists safely discuss artwork, talk about the how's and why's, unpack meaning and establish the historical and contemporary art practice here in Queensland. The program assists artists to prepare, strategise and design a professional path towards future projects for their work.
The Path aims to enable artists to:
Identify their artistic investigation
Bridge the gap between ideas and project
To articulate and understand the intersection between practice, concept and delivery
Design and deliver an artistic project, series, or body of work.
Engage and learn about critique and discussion with artists and arts professionals
To understand the ingredients for a professional proposal for presentation
How to Apply using Smartygrants
To start, please click on 'Apply Now' at the top left-hand side of this page and you will be taken to a 'Login or Register' page.
Once you've registered, please click on the activation link that will be emailed to you from service@smartygrants.com.au and then your login account will be activated.
Once activated, please Log In to start the questions under a 'New submission for Additional Creditor Information'. Please 'Save Progress' as you continue.
If you've got any questions, please contact tinawittke@logan.qld.gov.au or the Logan Art Gallery call 3412 5519.
Applications Close – Monday 27 November 2 pm 2023
Artists advised of selection outcome – Tuesday 12 December 2023
Professional Development workshop – Friday 16 and Saturday 17 March, Friday 22 and Saturday 23 March 2024
Joint exhibition at Logan Arts Gallery – Friday 26 April to Saturday 1 June 2024
Scholarship winner announced – Friday 3 May 2024