ENGAGE, INSPIRE, MOTIVATE.
There is so much to explore in our Education Programs. Learning about social and cultural issues could be fun – and we have a range of shows programmed to motivate and inspire inquisitive adolescent minds. With four new shows coming up soon, there is plenty to choose from and enough time to prepare. Engage your students in a new way.
Receive your free 2023 Education Welcome Pack. This pack is full of great content and merchandise to get you excited about all the fantastic shows coming to the City of Logan. Click here to arrange delivery of your pack today!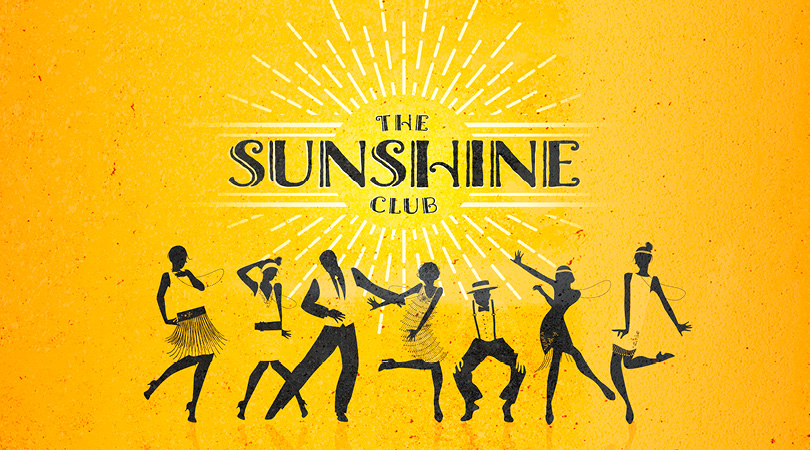 The Sunshine Club
15 September 2023, Friday
Set in Brisbane, the musical's storyline revolves around Frank Doyle, an Aboriginal serviceman who has come home from World War II to find that although the wider world may have changed, attitudes back home are just the same. Filled with a defiant energy and ambition for a better life, Frank starts The Sunshine Club, a place where black and white can meet and, most importantly, dance. Here he dreams of a future where he can dance in step with Rose, the girl next door, the girl of his dreams.
Presented by Logan Entertainment Centre and HIT Productions.
Time 7:30pm
Duration 120min + interval
Venue Logan Entertainment Centre
Details This show contains theatrical haze and mature themes including a reference to abortion.
Links to Curriculum Drama, Dance, English and Aboriginal and Torres Strait Islander histories.
Find out More
Where We Meet
27 October 2023, Friday
Razor-sharp beats combine with otherworldly vocal soundscapes in a live performance about the universal longing for connection.
A year ago, Kitch and Eve were strangers; one is a Samoan High Talking Chief, the other a second-generation Maltese Australian. Now they are on a journey together, navigating twin stories of diaspora, love, faith, and searching. Part memoir, part musical-manifesto, Where We Meet blends live looping, opera, electronica, beat boxing, Samoan language, and hip-hop music into a musical experience like no other. With genre-defying performances, cultural practice, and intimate true-stories, Eve Klein and Taitu'uga Kitch Wesche shine a light on the universal power of cultural connection.
What legacy has been left for you?
And what legacy are you leaving?
Presented by Kingston Butter Factory Cultural Precinct
Time:  10.30am and 7pm.
Duration: 70 min
Venue: Kingston Butter Factory Cultural Precinct – Butterbox Theatre
Details: Videos and voices of people who have passed away. Mild nudity in the context of cultural practice. Loud noises. Mild course language. Haze and smoke effects.
Links to Curriculum: The Arts  (Drama, Music) English, HASS. Workshops are available in-schools on request.
Dramatic Conventions: Verbatim, contemporary performance, non-linear narrative, movement sequences, cultural language, juxtaposition, hybridity, direct address, repetition, direct address, symbol.
Cross-Curriculum Perspectives: Aboriginal and Torres Strait Islander Histories and Cultures.