The Whitlams come to Logan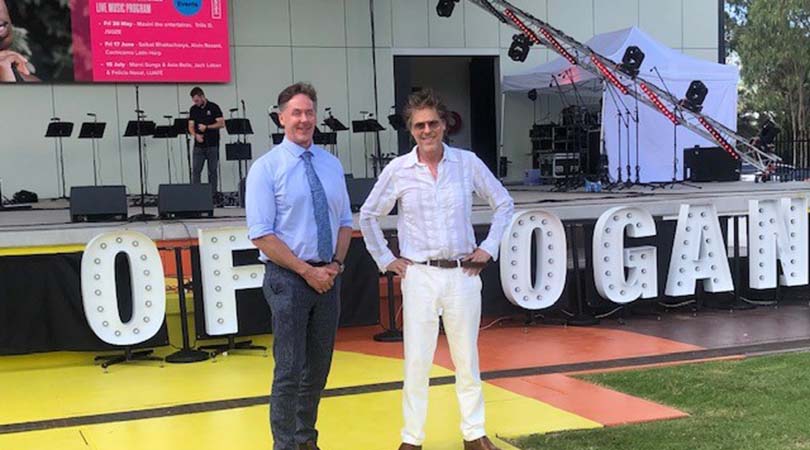 Melting Sunsets music festival
Their poetic suburban tales are the soundtrack to Australian life – and The Whitlams have had a bumper 2022 so far with a new album, a tour, and upcoming performance at Melting Sunsets, one of the first major events being held at the Kingston Butter Factory Cultural Precinct.
Frontman Tim Freedman (pictured with Logan Mayor Darren Power during a recent visit to the precinct) says after COVID lockdown, performing live has taken on a new shine.
'A lot of people haven't seen live music for a year or 2 and I think people forget how amazing it is,' he says.
'There's nothing like people getting together and enjoying music; it sounds so much better from a stage coming out of speakers and shared with others than from a computer.'
Tim, who visited Kingston Butter Factory Cultural Precinct in March, says Melting Sunsets looks set to be an amazing event. 'The view from the stage with the gum trees and the beautiful wide lawn was great – everyone who comes can feel close to the stage, it is such a well-designed space for a concert,' he says, adding that he was looking forward to catching up with some of the other acts on the program.
"There's a lot of camaraderie, and it is always great to catch up with old colleagues,' he says.
'I am looking forward to playing with Pete Murray – these other bands are the sort of people you see once every 3 years and realise how much you have in common.
'I can't wait to come back to Logan for Melting Sunsets and perform for this community.'
Melting Sunsets is being held at Kingston Butter Factory on 11 June from 3 pm. Along with the Whitlams, the festival will feature performances from Pete Murray, Alex Lloyd, Diana Anaid, Logan local Briana Dinsdale, Stapylton Street and more.  Get your tickets here.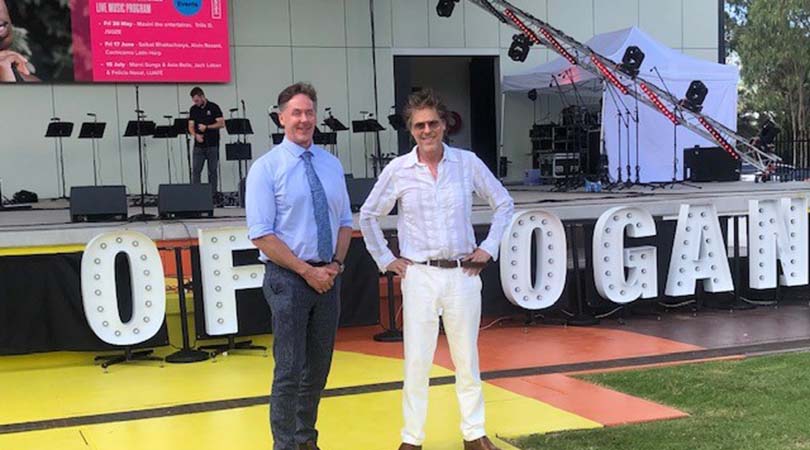 Subscribe to our newsletter to stay in the loop