Kingston Butter Factory Cultural Precinct Outdoor Stage
Kingston Butter Factory Cultural Precinct is a place where big ideas come to life and people come together in ways that entertain and inspire.
Logan City Council has transformed the city's historic butter factory site into Logan's new landmark cultural precinct that offers a year-round program of art, culture and entertainment in the heart of Logan.
With major festivals, concerts and live performances, it's a place where our city's rich cultural heritage and diversity is celebrated.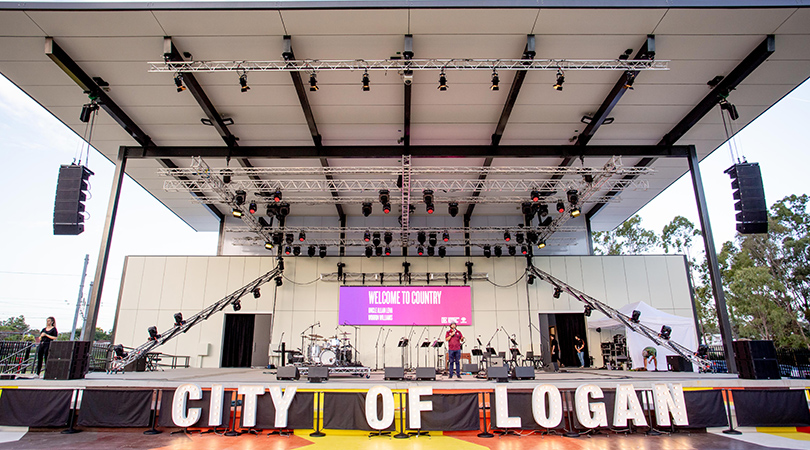 Outdoor Stage
Logan's largest outdoor event space, the precinct's Outdoor Stage hosts national acts, major festivals and community events.
Pull up a chair or spread out on the grassed area – in the sunshine or under the stars. Make this your new favourite place for live music and entertainment.
Also at KBF Outdoor Stage