Plaza artwork installed at Kingston Butter Factory Cultural Precinct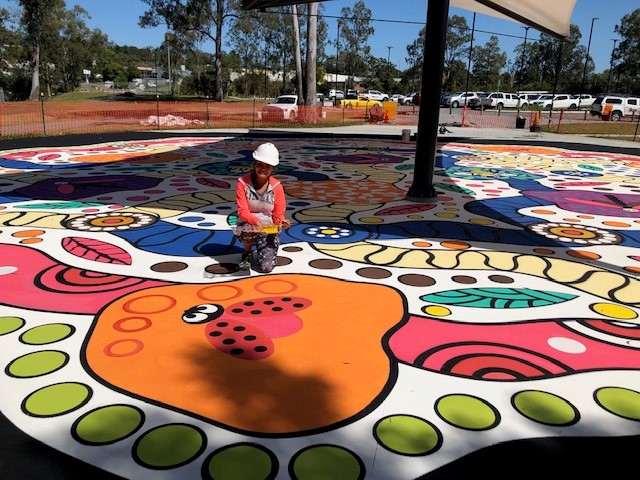 We're so excited to share the beautiful plaza artwork that was installed in September!
The artwork by local artist Sally Terare is titled 'Wander free'. It is a fantastic, playful statement as you enter the Precinct.
'Wander free' is a contemporary design that shows how the flora, fauna and environment of the area is interconnected. It also shows how each of us connect with nature.
Check out the pictures of Sally putting some finishing touches to the stencilled work.
We can't wait to welcome you to the site so you can see this (and all the other hidden gems) when we launch Kingston Butter Factory Cultural Precinct.
Stay tuned for more KBF news.
Subscribe to our newsletter to stay in the loop